About Us
---
At Audio Hearing Center we believe hearing is a most precious sense. We also believe that hearing loss is a serious issue and deserves serious care. We individually access hearing loss and communication needs for all of our clients. Our commitment is to work with you until we are both satisfied your hearing is once again the best that it can be.
Why Audio Hearing Center?
Family owned
Two convenient locations
Testing performed by a licensed, certified audiologist
In practice since 1986.
Simply the best service
Competitive Pricing
State of the Art Technology
Our Staff
---
Our staff consists of highly trained, licensed and certified audiologists and hearing aid specialists to help with all your hearing needs.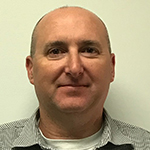 Brian Mcnulty, MS, CCC-A
Audiologist MA License #632
Brian is an audiologist who brings 20 years of experience to Audio Hearing Center. He brings a wide range of clinical skills, including complete diagnostic audiology and hearing aid dispensing. Before joining Audio Hearing Center, Brian spent 12 years in a private practice setting and 2 years working in an ENT setting. The last 6 years he worked for a local hospital. He received his Bachelor of Science degree in communication disorders from the University of Massachusetts Amherst in 1995 and his master's degree in Audiology from Northeastern University in 1997. He has attended yearly conferences about current technology and offers many outpatient services to the community to serve the hearing impaired. Brian is a member of the American Speech Language and Hearing Association and a fellow of the American Academy of Audiology.
Brian has been married for 17 years to his wife Shannon. They have two children and he spends much of his free time involved in their activities. His daughter Erin is 12 and loves to Irish step dance, girl scouts, and performing in school plays. Sean, his son, is 10 and loves karate, soccer and the cub scouts.